The Goodwill Resource Center (GRC) was erected in 2010. It serves as a facility for all of Goodwill's business divisions and mission work. There is a Job Help Center, Outlet store, training facility and warehouse including the central recycling facility. The purpose of the mural was to engage the employees who work there daily. There are photos of Goodwill clients to remind them that their work is a vital piece of helping our clients find work. The mural also serves to tell the story of Goodwill for the people who are touring the facility.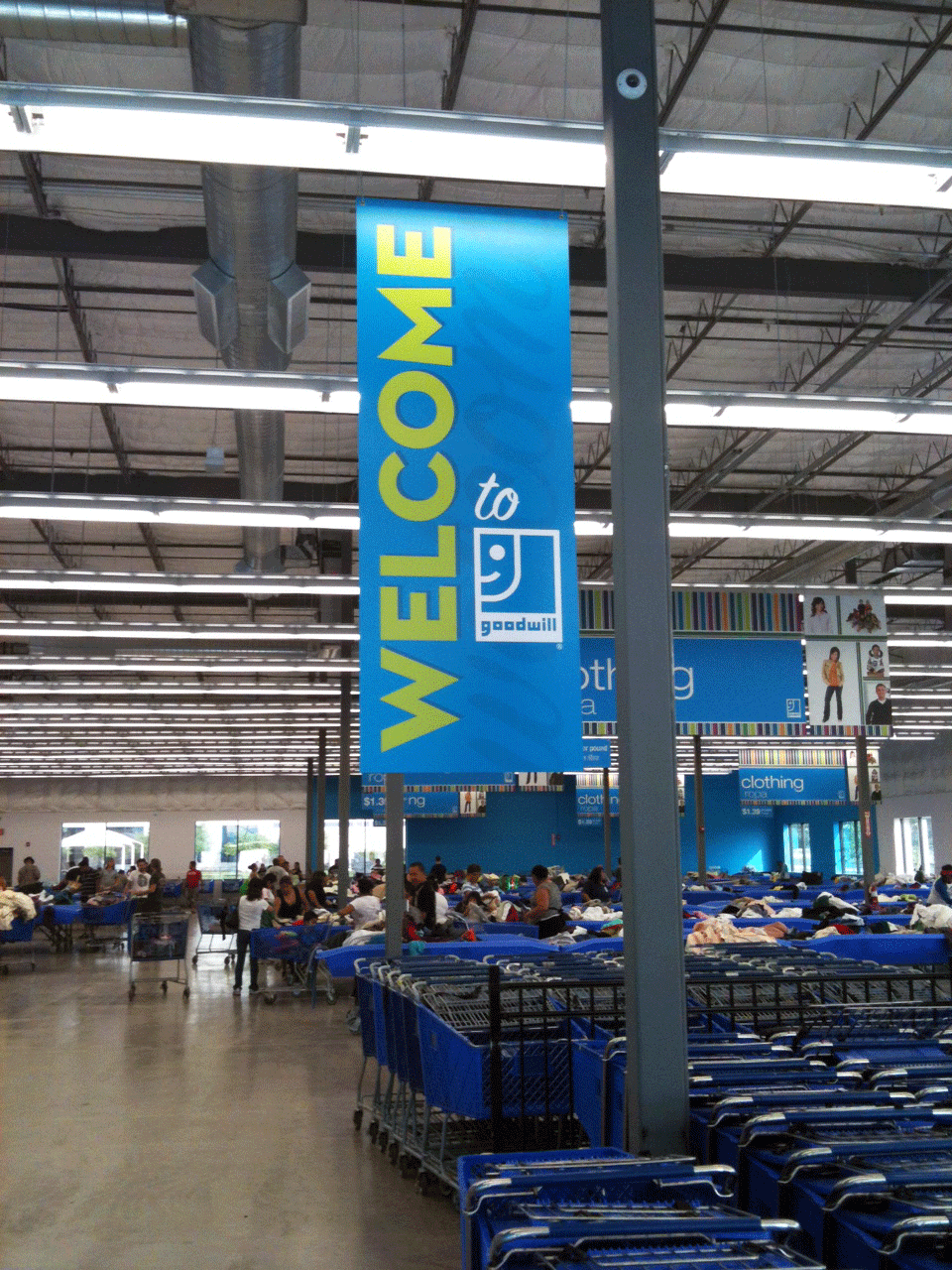 First I planned out the space in Illustrator to work around the many obstacles. I was on site daily to check in with the installers to make sure installation was correct and on time. 




With each new location we opened, a new dot and city marker was added to the map. This map was approximately 28 feet tall.